Sunnah Box
The Ultimate Grooming Gift designed specifically with Muslim Men in Mind
Sunnah Box is the perfect gift for any Muslim man, or as a treat for yourself.
Masculine packaging, expertly crafted, coupled with thoughtful product selection, this curation of high-quality grooming essentials inspired by the Sunnah of Prophet ﷺ will elevate your daily routine and leave you feeling refreshed.
20cm x 16cm x 5cm

Delivery: 2 working days

Designed for Muslims
Share with someone
View full details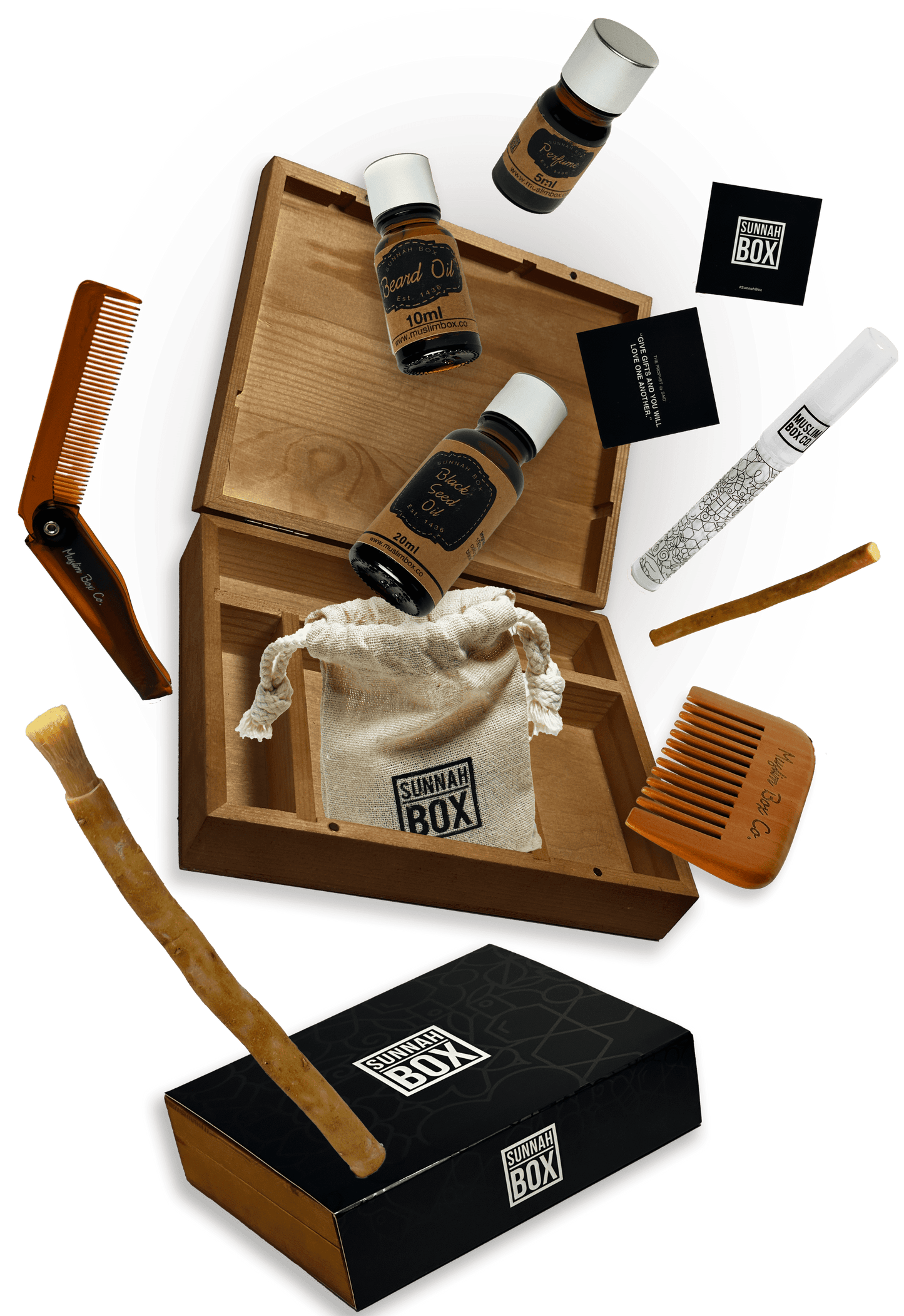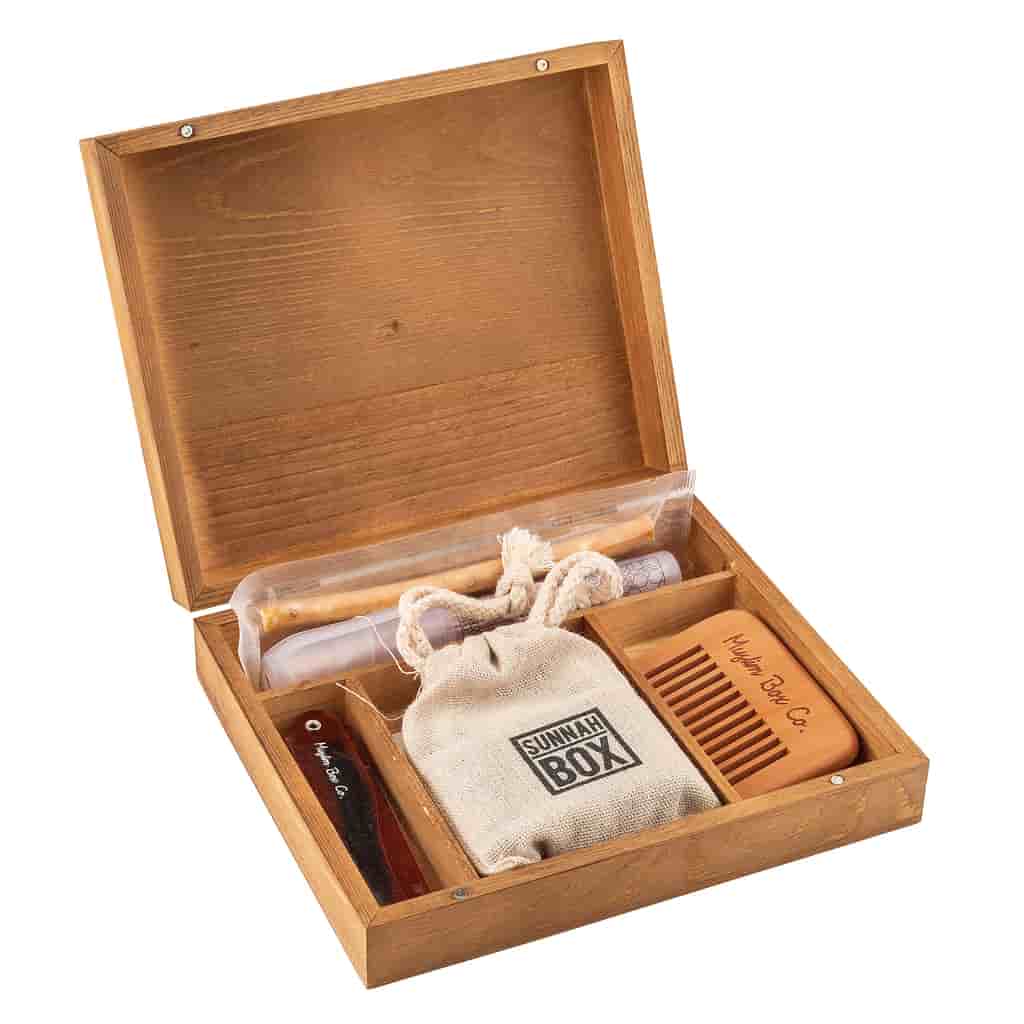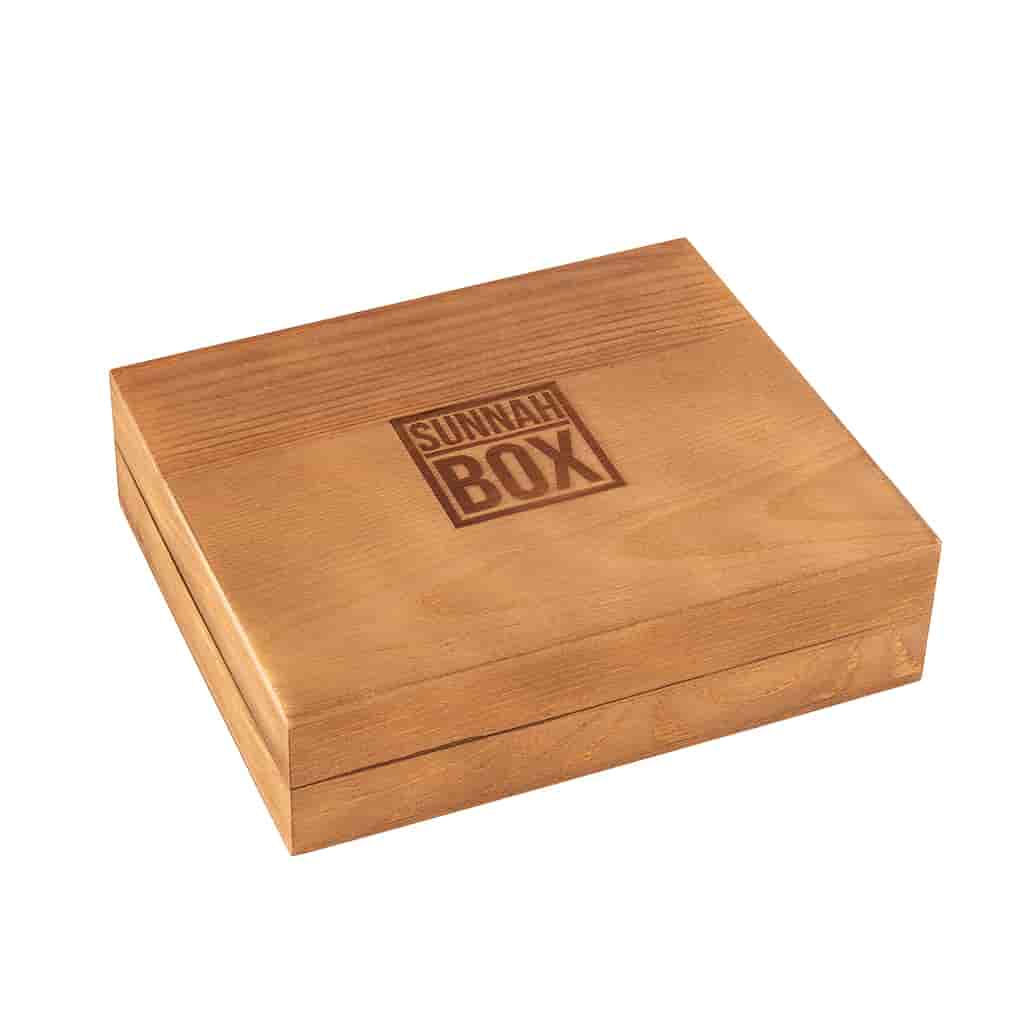 Our Track Record
Since 2015, one smile at a time (smiles are sunnah too), we've had the blessed opportunity to receive thousands of orders from around the world.
Here are just some of the genuine reviews from our happy customers
Leanne W.

Absolutely stunning, perfect for a gift, loved the detail in every item and delivery was fast and great information on tracking, will definitely be ordering again

Nana A.

Very good gift and would 100% recommend. Amazing customer service. May Allah bring Barakah into your business. Ameen !

Zakiyyah A.

"It was given as a gift. It was exactly as shown in the advertisement. The recipient was very happy and pleased."

Farhana K.

My husband loved it. The products are so cute and smell very nice.

Fatima M.

Perfect wedding gift, just what I wanted!

Kristen J.

Good quality with fast shipping item is exactly as shown on the website.

Mike W.

My employee was very pleased with the product

Yasmin B.

Lovely gift for my fiancé. Delivery was support fast!

Sanaa I.

Great little gift for my husband, he absolutely loved it! Thankyou 😊

Nagina A.

Very fast delivery, packaging and products were very good quality, a very unique gift.

Shazia B.

Hello, thank you so much for the wonderful Sunnah box. It's not easy shopping around for men so I thought this would make a very memorable gift idea. It's the 2nd time I have ordered once for Bro and 2nd for husband. They both loved using the items in the box especially my brother he loved the comb!.

Nodhlag S.

I really liked the box, so well thought out and put together! It was a gift for my son, he was delighted with it!
Sustain the Sunnah with our endless refill selection
Elevate Your Gift-Giving with Our Extraordinary Goodies!